2021.09.21
Sendai Experience Program PR Video Uploaded!
In order to better highlight the varieties of experiences offered in and around Sendai, our team has produced two versions of a PR video. Take a look and please consider sharing with others to help us spread the attractions of Tohoku's largest city!
Short video: https://www.youtube.com/watch?v=7FtVhqq7Qb8
Long video: https://www.youtube.com/watch?v=TkUvvrfeoCs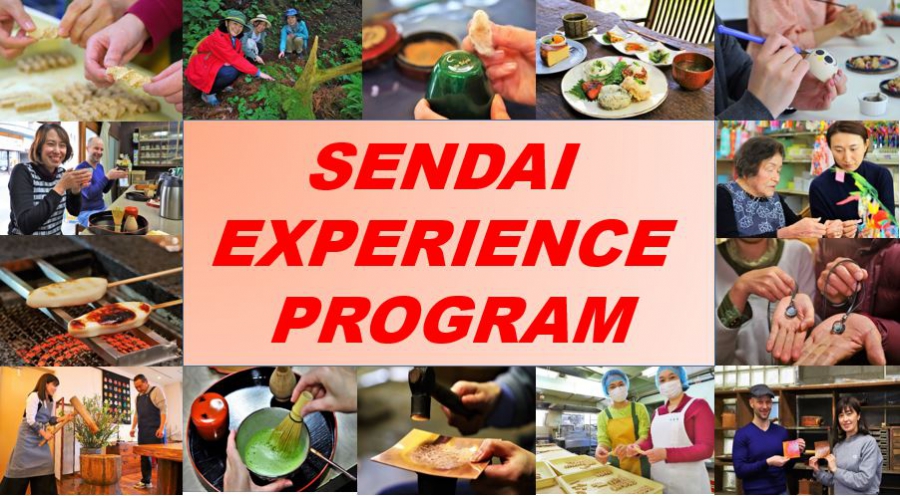 Sendai City, Miyagi Prefecture, and the Tohoku region are full of various attractions such as rich nature, festivals, history, culture, and gourmet cuisine. The "Sendai Experience Program" site is full of information about various programs, including town walking, outdoor activities, traditional culture, hands-on experiences, food experiences, harvest experiences, remembering 3.11 activities, and more, so you'll be able to find the perfect experience for you!