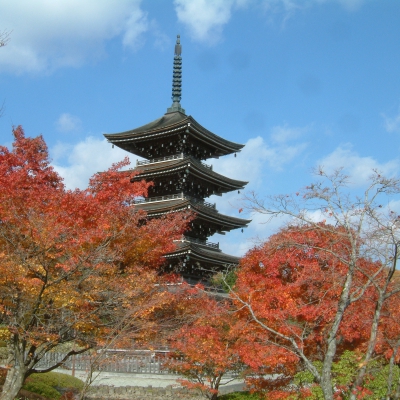 Jogi Nyorai Saihoji Temple
Jogi Nyorai Saihoji Temple is located about 50 minutes by car from JR Sendai Station. This spot 5km away from Okura Dam is also well-known for its connection to the samurai leader Sadayoshi Taira.

Jogi Nyorai has stayed close to people and helped them to realize their hopes and dreams for 800 years. Our most sacred treasure is a painted scroll of Amida Buddha located in the main temple. This holy painting of Amida Buddha is called Jogi Nyorai. Jogi is the location, and Nyorai means Buddha. This is a secret Buddha, and the center door is opened only five times each year. Jogi Nyorai is believed to bring good luck to those who pray regularly for their family's happiness such as for weddings, easy childbirth, good health, or professional success. Many people, attracted by the Buddha's miraculous virtues, continue to visit the temple to pray.

In the precincts, there are registered tangible cultural properties and other highlights, such as the Sannon main gate, bell tower, "Sadayoshido" Mausoleum for Sadayoshi Taira, "Goju no Tou" five-storied pagoda, etc. The "Emperor's Hill" contains sacred trees of marriage. At this spot Sadayoshi buried items related to Emperor Antoku. The connected trees are famous as a power spot for marriage.
| | |
| --- | --- |
| Address | 1 Joge Aza Okura, Aoba-ku, Sendai-shi, Miyagi-ken 989-3213 |
| Telephone Number | 022-393-2011 |
| FAX | 022-393-2013 |
| Opening Hours | 7:45-16:15 |
| Closed Days | Open all year round. |
| Website | |