2022.06.16
"Sendai Tabikore FES" (Jun 25-Aug 28)
The Sendai Experience Program staff and participating operators are proud to present "Sendai Tabikore FES 2022", which will be held from Saturday, June 25th for about 2 months! The festival held from June 25 to August 28th, you can get special deals! Select programs on the Sendai Experience Program are marked【Tabikore FES Special】. There are programs that are only held during the festival period, only found in Sendai, or offer special discounts or small gifts. In total there are over 100 programs in a variety of genres for children and adults alike!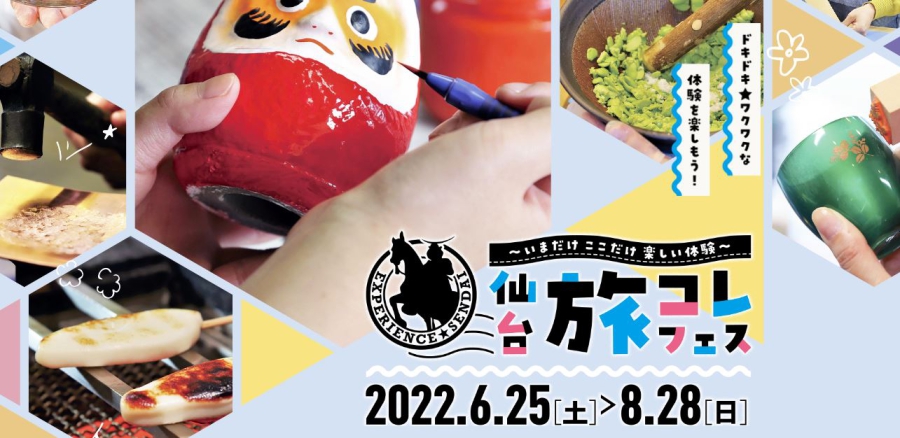 Come join us for the 2-day opening ceremony June 25th (Sat) and 26th (Sun) at Vlandome Ichibancho shopping arcades located between Fujisaki Department Store and the Disney Store. You can enjoy various genres of experiences from all over the world without reservations—or your passport! Join hands-on workshops, meet directly with program operators, shop for local products, or cheer on the Date Bushotai samurai welcome squad performance (25th only).
Experience Sendai with "Sendai Tabikore FES 2022"!
*Please note that most festival information is in Japanese, but all participants are welcome. You will find some 【Tabikore FES Special】programs on the English website, and many more on the Japanese website. For more information, see the Japanese landing page here: https://sendai-experience.com/ja/tabifes