2022.05.02
"Downtown Sendai Audio Guide Map" is now on sale!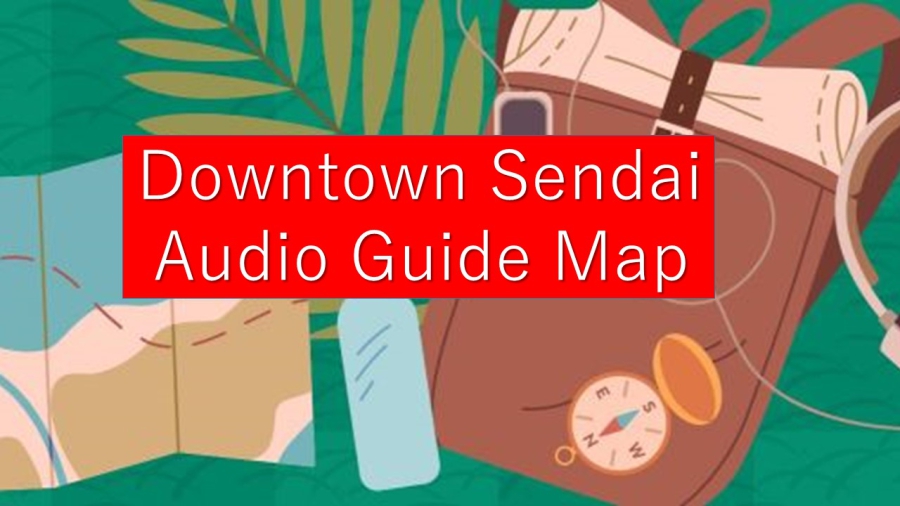 Sendai Tourist Information Desk, a multilingual tourist information center, has produced and is now selling an English version of the "Downtown Sendai Audio Guide Map," an audio guide map with coupons. This guide map introduces recommended walking routes and photo spots in the central shopping district in English for foreign tourists and foreign residents. In addition, attractive coupons (for 12 stores) that can be used at the stores listed on the map are also included. In addition to tourists, those studying English and international students will find the guide useful to learn more about local history, culture and attractive shops.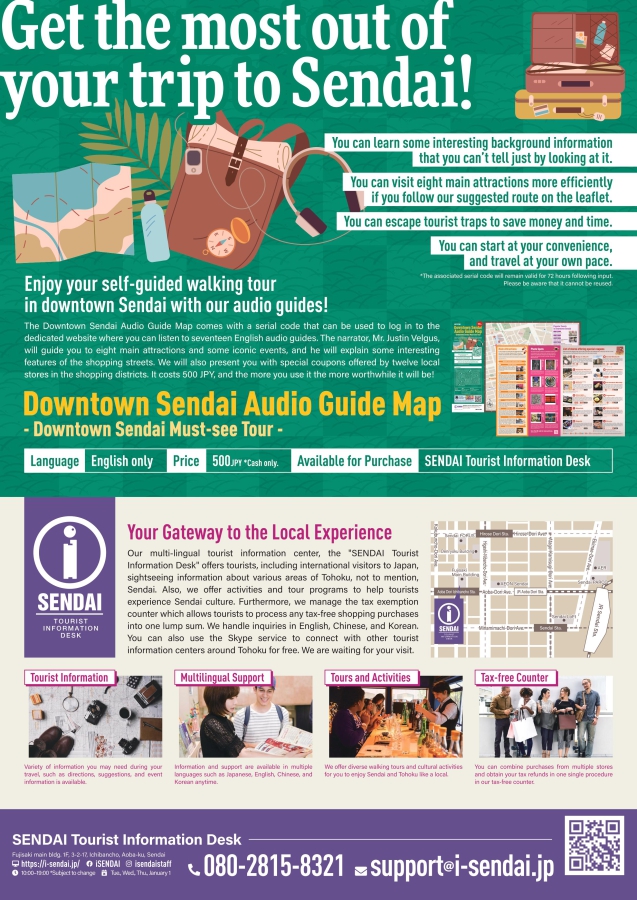 As tour guide and narrator Justin Velgus says, "Walking the shopping arcades is easy, but it's also easy to miss some unique stores and interesting stories!" Make the most of your trip to Sendai with this audio guide. You can use it at your own pace and there are valuable coupons which add up to a higher value than the cost of the guide.
【Sales location】Sendai Tourist Information Desk
Fujisaki Main Building 1F, 3-2-17 Ichibancho, Aoba-ku, Sendai 980-8652
Business Hours: 10:00-19:00 *Subject to change
Closed: Tuesdays, Wednesdays, Thursdays, and January 1
HP: https://i-sendai.jp/
Language: English only
【Price】500 yen (cash only)
【Introduction video】See Below!