Recommended Reservation Available
Guided Tour of "Yamadera," the Mountain Temple
Climb the steps of Yamadera and retrace the path of legendary poet Matsuo Basho!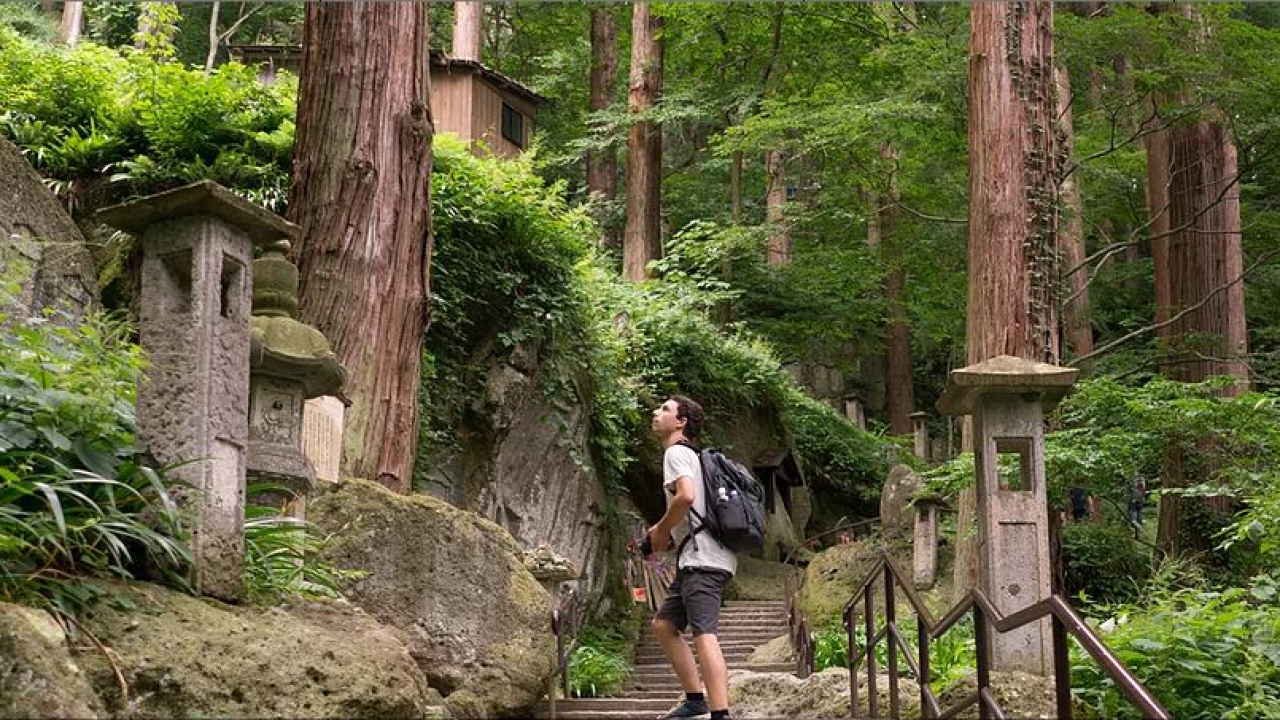 Operation Period
All Year Round
Time Required
About 2.5 hours
Number of Participants
2〜10people
Price
5,000 JPY– (tax included)
---
Yamadera is a group of several ancient Buddhist temples built into a rocky, steep mountainside, filled with tall cedar trees and greenery. It is considered a spiritual power spot, and one of the most scenic and important temples in the Tohoku region. The temple was founded by Tendai master Jikaku Daishi over one 1,000 years ago. Yamadera was the first Tendai temple built in northern Japan. Your guide will share the deep history and legends of the interesting "Mountain Temple".

Any visitor to Yamadera can easily enjoy the views and spiritual atmosphere, however there is very little English information or signs. This experience is the only English-language guided tour available. Our goal is to share the deeper meaning and importance of Yamadera through its monuments, history, and the philosophies of Tendai Buddhism which shaped the temple's development. You'll also learn about important historical figures, namely founder Jikaku Daishi, and Japan's most famous haiku poet, Matsuo Basho, who made Yamadera well known through his poetry.

This tour starts in the neighborhood in front of Yamadera and follows the pilgrim path up the 1,015 stone steps of the mountain temple. Our first stop will be at the Taimenseki boulder, and then we'll move on to the great Main Hall, the Konponchudo. We'll pass through Hiei Shrine on our way to the main gate, learning about Yamadera's Tendai origins in Kyoto.

From the main gate, we begin our climb into sacred grounds, past many ancient graves and memorials. The frightening image of a demonic elderly woman inside the Ubadou marks a waypoint for pilgrims: below is the human world filled with pain, above is the world of enlightenment. This area is full of ancient stupas, stelae, and gravesites, as well as important monuments to Matsuo Basho and Jikaku Daishi. Take a moment to meditate while surrounded by nature to reflect on the many great people that have visited this special place throughout the centuries.

Further up the mountain we'll pass through the great Niomon gate and its strict statue guardians. We hike our way past areas where practitioners of esoteric Tendai Buddhism continue their mysterious trainings. Eventually we make our way to the Okunoin halls which contain many irreplaceable carvings of the Amida Buddha and boddhisatva, as well as other valuable treasures.

Finally, we'll make our way to Yamadera's most picturesque structures the Nokyodo, Kaisando, and Godaido, which offer amazing views of the mountains and valley below. After which, we will go back down the mountain to the starting point.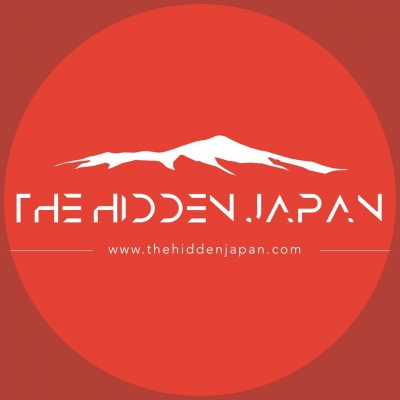 Don't worry, you won't miss a thing! This experience will be led by a local resident and expert on the history and stories of "Yamadera", the "Mountain Temple".
---
| | |
| --- | --- |
| Experience Program Name | Guided Tour of "Yamadera," the Mountain Temple |
| Activity Location | Yamadera mountain temple |
| Time Required | About 2.5 hours |
| Operation Period | All Year Round |
| Start Time | Flexible. Please request your desired times. |
| | |
| --- | --- |
| Minimum number of participants | 2people |
| Maximum number of participants | 10people |
| Reservation Deadline | 3 days before by 17:00 |
| Important notes regarding participation | The experience may be cancelled in heavy rain or blizzard. You will be contacted in advance if this is the case. |
Price

| | |
| --- | --- |
| Price Per Participant | 5,000 JPY (Tax included) |

What is included in the price
Experience fee, admission for Yamadera, consumption tax.
What is not included in the price
・Snacks/drinks, souvenirs.
・Money to give as offerings (at the discretion of participants, usually a few yen).
Method of Payment
Pay cash on the day or credit card in advance.
Cancellation Policy
2 Days before: 0%
1 Day before: 20%
Day of/No-show: 50%
Meeting Spot
Yamadera, Yamagata-shi, Yamagata-ken 999-3301
Yamadera Station
Meeting Time
Please come by your reserved time.
Access
From Sendai:
Take a Japan Railways (JR) train from Sendai Station to Yamadera Station via the Senzan Line. Travel Time: 55 minutes.

From Yamagata City:
Take a Japan Railways (JR) train from Yamagata Station to Yamadera Station via the Senzan Line. Approx. Travel Time: 17 minutes.
Parking
Yes
Paid parking is available in the area, though can be crowded during peak travel seasons, such as during the autumn leaves viewing period.
| | |
| --- | --- |
| Barrier-free Access | No |
| About Guides and Tours | ・Operated by a multi-lingual guide (Japanese, English). |
| About multi-lingual support | Japanese/English |
Similar experience programs
---