2020.03.19
Travel Passes for Sendai Tourists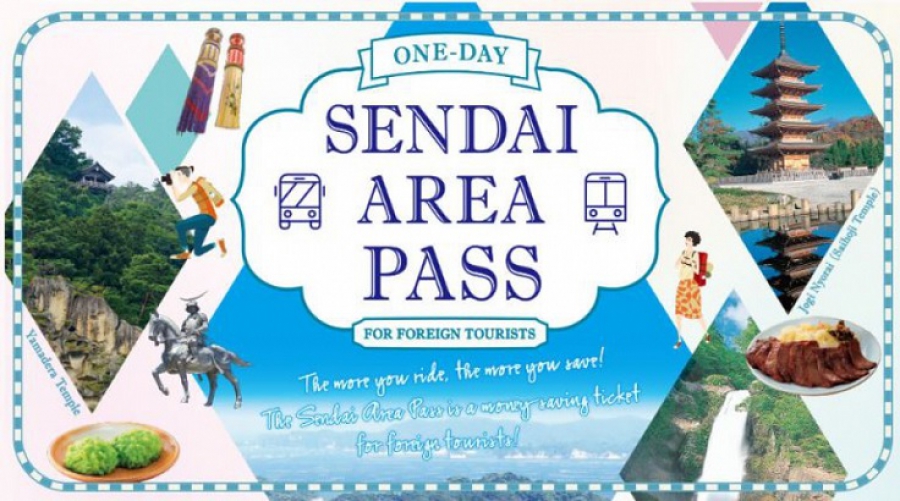 Visitors wishing to explore as much as possible around Sendai in a short time should consider purchasing one of two convenient travel passes. Save time and money with the Sendai Area Pass & Sendai Marugoto Pass. Below is a brief introduction of each pass. For full details, please see the official English website.
Pass Usage Area
Both passes cover the same area, which includes all the popular locations around Sendai and direct train line to/from the airport. You can have unlimited JR train rides to Matsushima, one of the three most scenic spots of Japan, the mountain temple Yamadera, or travel south to Shiroishi for a sake and samurai itinerary, perhaps with a side trip (additional cost) to Zao Fox Village. Also, the passes allow you to ride our convenient sightseeing bus LOOPLE Sendai throughout the city center.
You can also take advantage of the Sendai subway station system to visit places like the base of Sendai Castle or Yagiyama Zoo. Or hop on the Miyagi Kotsu Bus at Sendai Station and ride all the way to Akiu Otaki Falls, one of the 3 great waterfalls of Japan!
How are the passes different?
Sendai Area Pass
This is a 1-day tourist pass available to foreign tourists only. You must purchase it at JR EAST Travel Service Center (View Plaza on the 2nd Floor of JR Sendai Station). Make sure to show your passport when purchasing. An adult ticket costs only 1,320 yen.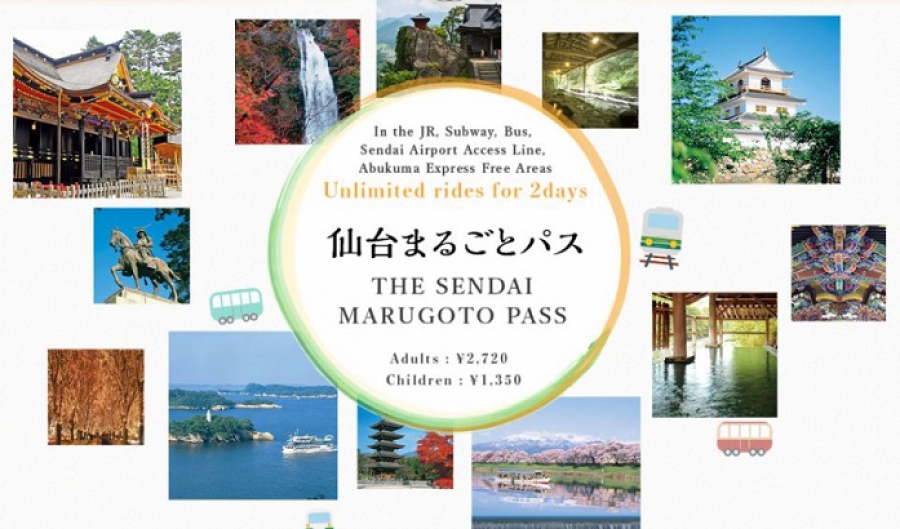 Sendai Marugoto Pass
This is a 2-day pass available to everyone, whether Japanese, foreign, resident, or tourist. It can be purchased at major stations, travel agencies, Sendai International Airport, Sendai Station, and other locations. An adult ticket costs only 2,720 yen.
Summary
Both the Sendai Area Pass and Sendai Marugoto Pass are good deals if you plan on visiting locations far from Sendai city center, such as Akiu or Yamadera. Or it can be worthwhile if you plan to jump on and off buses or trains often to explore the city in depth—ideal for Sendai repeaters! Keep in mind that the passes also give you discounts on many tourist facilities as well.
The more you ride, the more you save!
For additional details, please visit the official website: https://sendaitravelpass.jp/en/

See you soon,
Sendai Experience Program Team