2020.04.09
Hiking the Higashimatsushima Olle Trail
Hiking the Oku-Matsushima Olle Trail
In October 2018, the Oku-Matsushima "Olle" Trail in Higashimatsushima opened for visitors. Located just a short trip from Sendai, and offering stunning views of nature such as the majestic Matsushima Bay, the 10km (6.2 mi) hiking trail makes the perfect day trip or start of an adventure around northern Miyagi! The trail follows the opening of the "Osaki/Naruko Course" just a month earlier.
The "Olle" concept comes from Jeju, Korea. The word means "the alleys that lead home from the main road" in Jeju dialect, but now refers to hiking courses and walking paths. "The appeal of Olle is that they both bring you into nature, whether the coast or in the mountains, and bring you close to homes, and are a way to enjoy yourself at your own pace." After hearing that, it is no wonder many people flock to experience "Olle" for themselves.
The trail starts and finishes at the Aomina Visitor Center. Here they sell items such as famous Miyato Island "Nori Udon" (seaweed udon noodles), Higashimatsushima Roll Cake, and Blue Impulse, a locally-based aerobatic demonstration team of the Japan Air Self-Defense Force.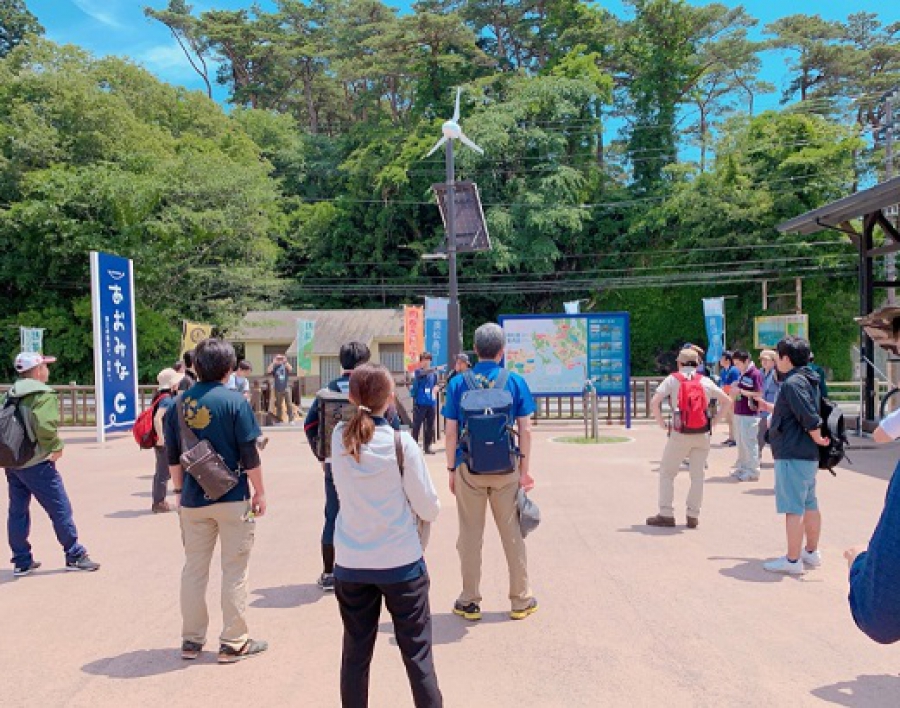 After walking for about 10 minutes, we passed the Otakamori Yakushido Temple, which is currently being renovated, and a Jomon Civilization Musuem, then Satohama Historical Park. So you don't get lost on the mountain paths, there are red and blue ribbons, the symbolic colors of Olle, hanging from trees.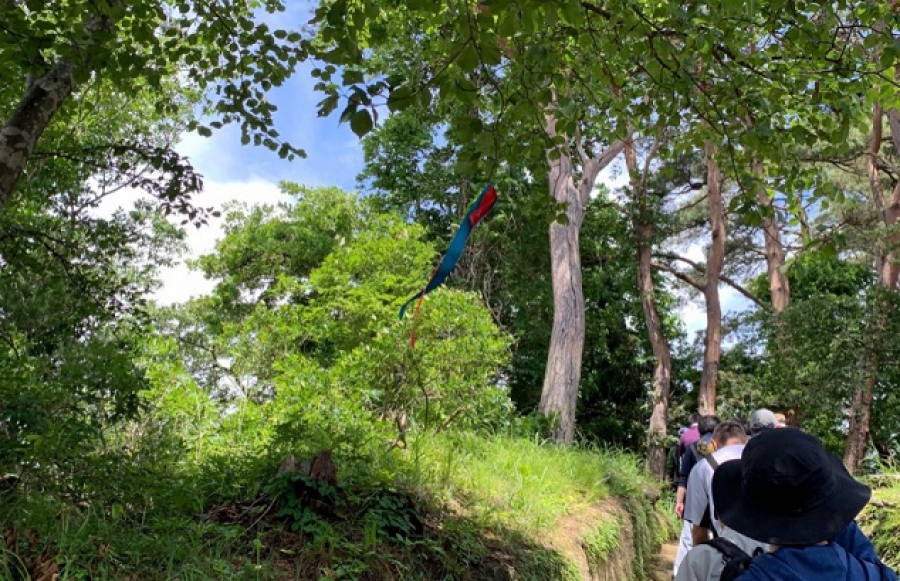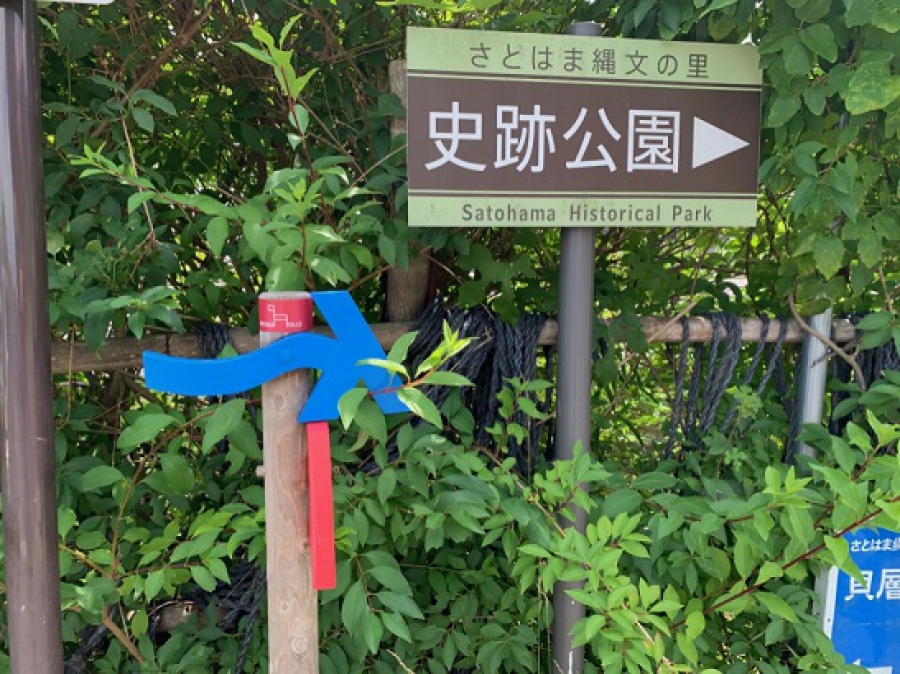 At the Satohama Historical Park, it seems you will usually be able to see greens and beds of flowers. On this day there was fresh greenery and vegetation. Each visit will offer different scenery based on the time of year, so it is worth another visit! The autumn leaves are also supposed to be a wonderful sight.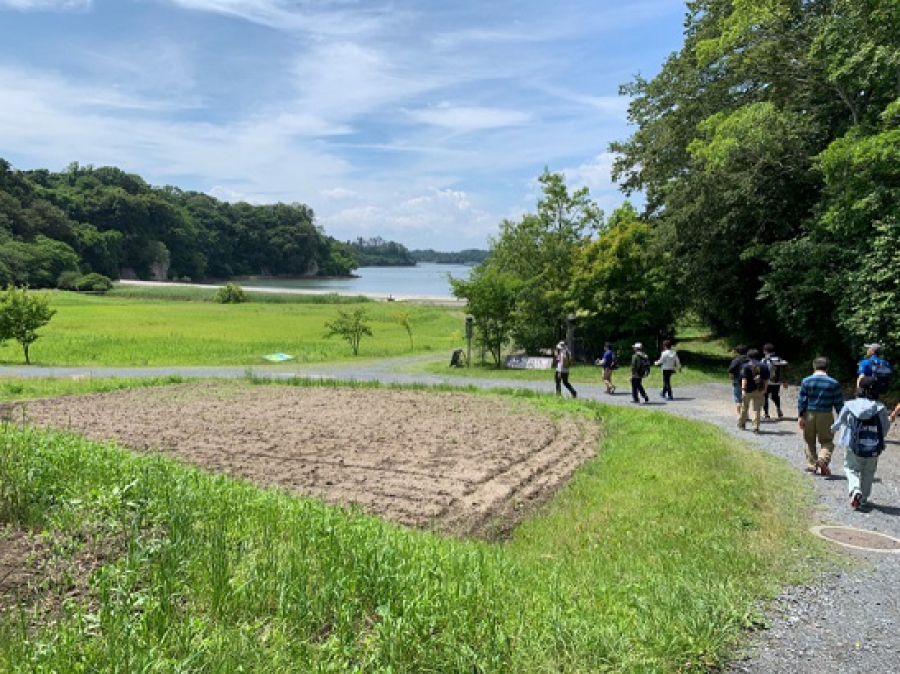 Along the hike you can take a rest at Tsukihama Public Beach. Enjoy the refreshing sea breeze and the sound of the waves as your stress disappears.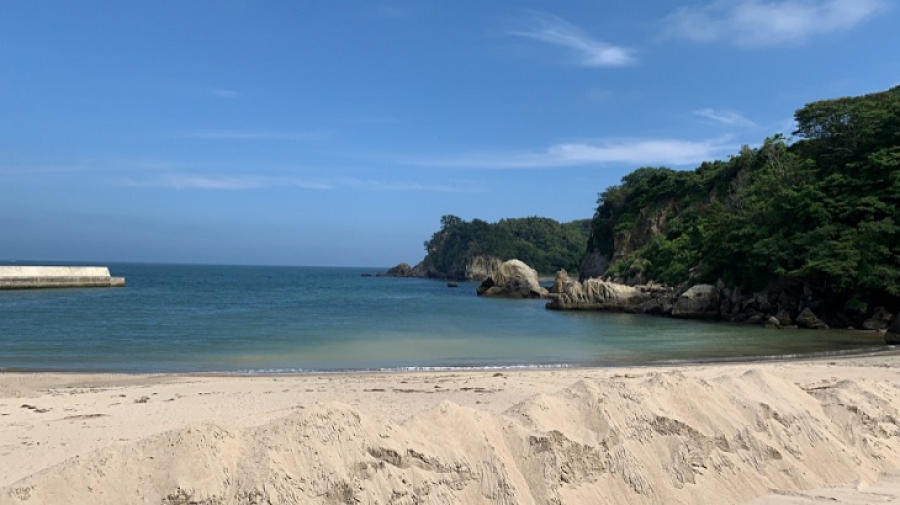 The beauty of Shinhama cannot be beat!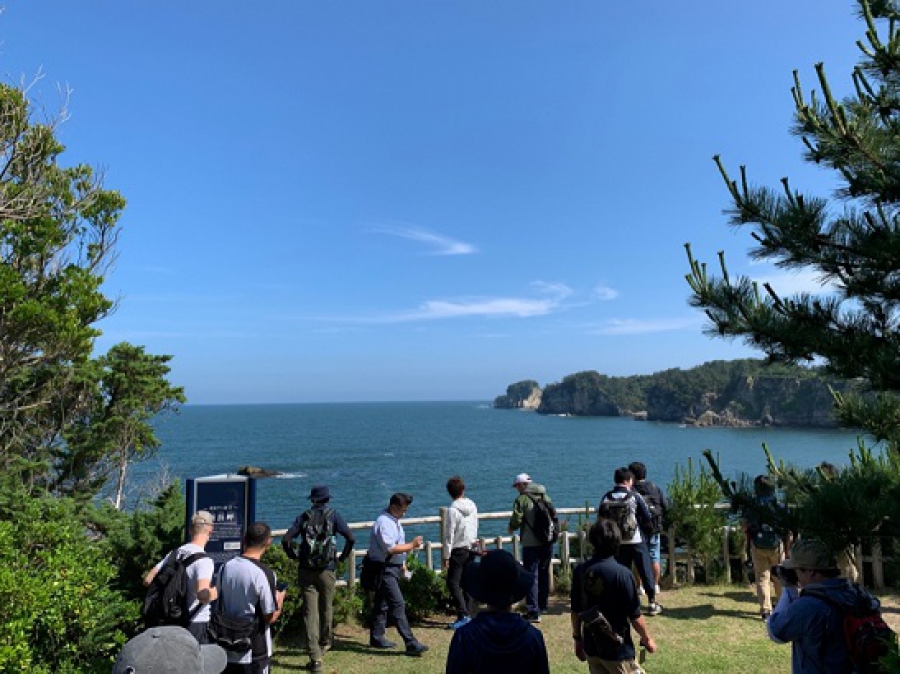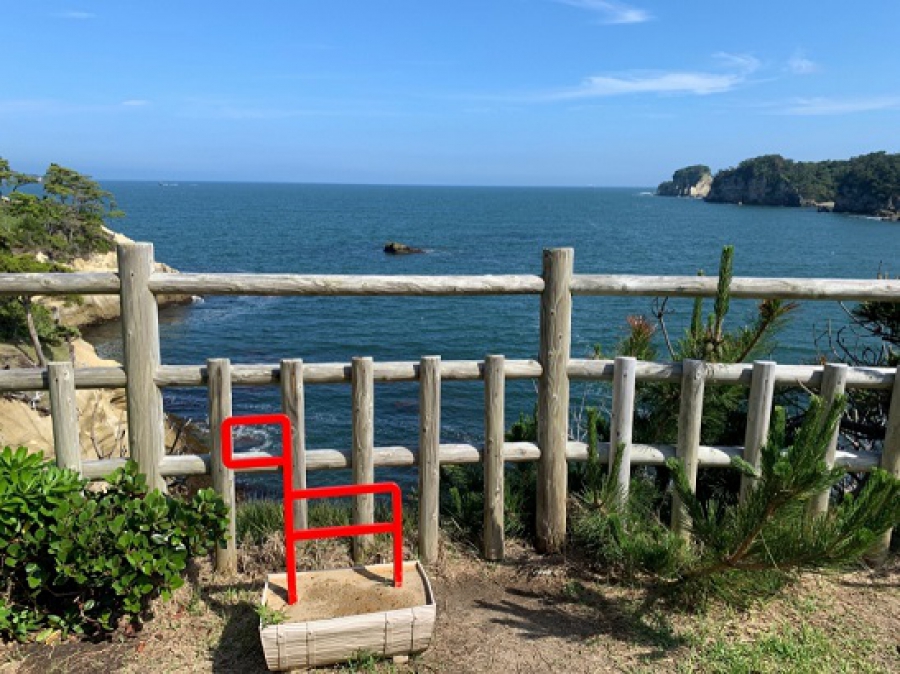 The last major attraction before finishing the hike is at the center of Miyato Island, one of Matsushima's panoramic views, known as the "Gorgeous View." If your timing is lucky, you can sometimes even view the Blue Impulse team practicing from this vantage point.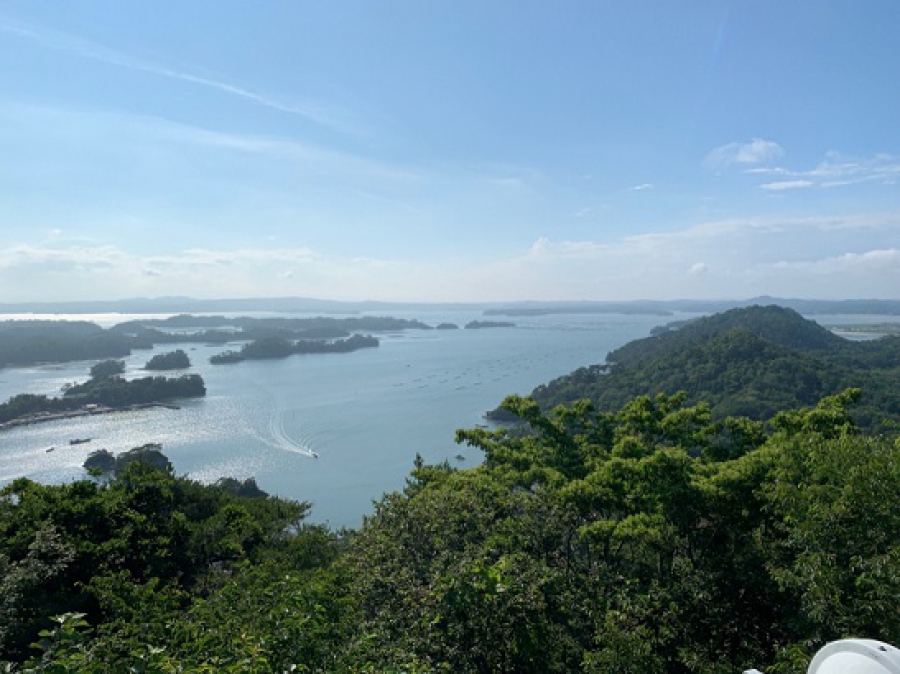 At first 10 km (6.2 miles) might seem long or tough if you don't hike much. It will take most visitors about 4 hours to complete, but with all the various scenery such as mountains, the sea and fields of Higashimatsushima, as well as experiencing a bit of local people's life, parks, archeological sites, etc., time will fly by before you know it♫
*There are currently a total of 4 Olle Trails in Miyagi: Oku-Matsushima, Osaki/Naruko, Kesennuma, and Tome (the newest of the 4). Learn more on the official Olle website: https://www.miyagiolle.jp/en/
See you soon,
Sendai Experience Program Team