2020.06.12
Mt. Izumigatake Zip Line Adventure! \(^_^)/
The Spring Valley Izumi Kogen Ski Resort is a popular spot for snow activities during winter with direct bus access from Izumi-Chuo subway station. However, recently the area is becoming well-known for its summer and autumn activities, such as hiking, cycling, BBQ, and the family-friendly Zip Line Adventure!
As the only Zip Line course in Miyagi, and just one of two in Tohoku (the other being in Fukushima Prefecture), it is a real treat for both locals and tourists. Specially-trained guides and a practice zip will give even beginners the courage and confidence to tackle the course. Staff can explain in simple English or offer necessary materials, though gestures are easy enough to understand.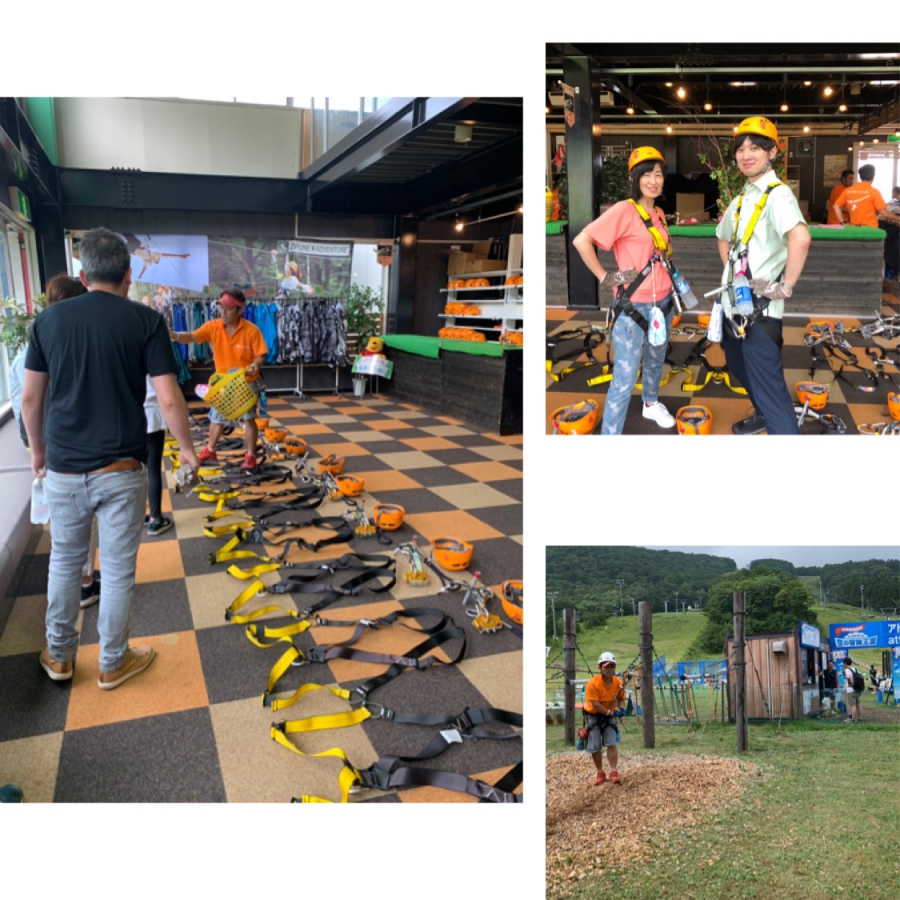 The various segments of the course are not too high off the ground. Even the highest zip line is just 6 meters, so little ones shouldn't feel scared. However, there is still a sense of adventure as you are in the middle of mountains which offer some great views, and there are a few sections where you get to walk among the trees.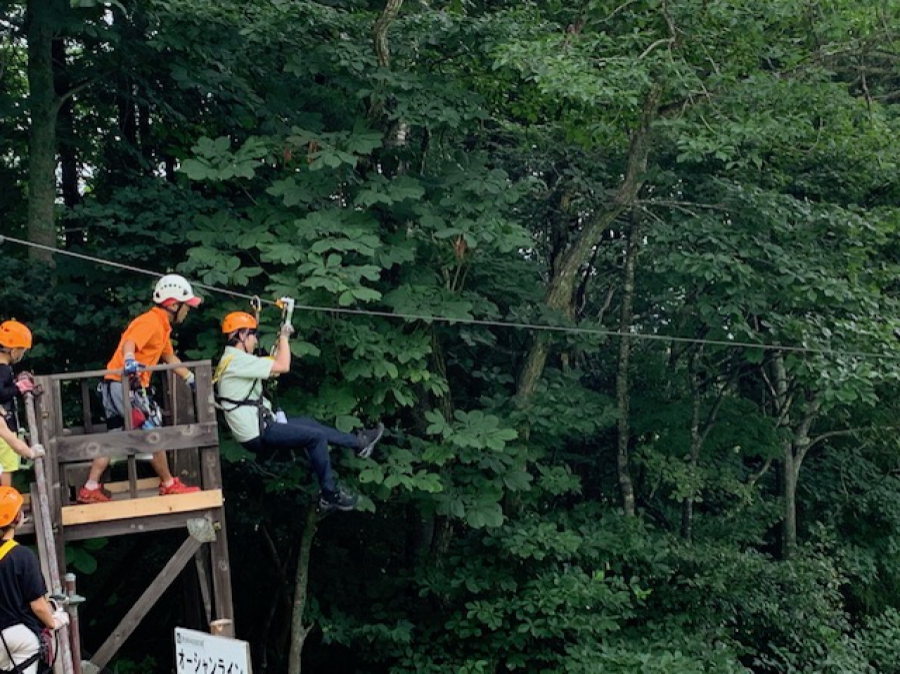 While you ride around the seven zip lines, the guide provides brief commentary about the surrounding nature. On our trip the guide pointed out some claw marks on a tree made by a bear! After your adventure, explore more of the mountain or grab some eats at the local facilities.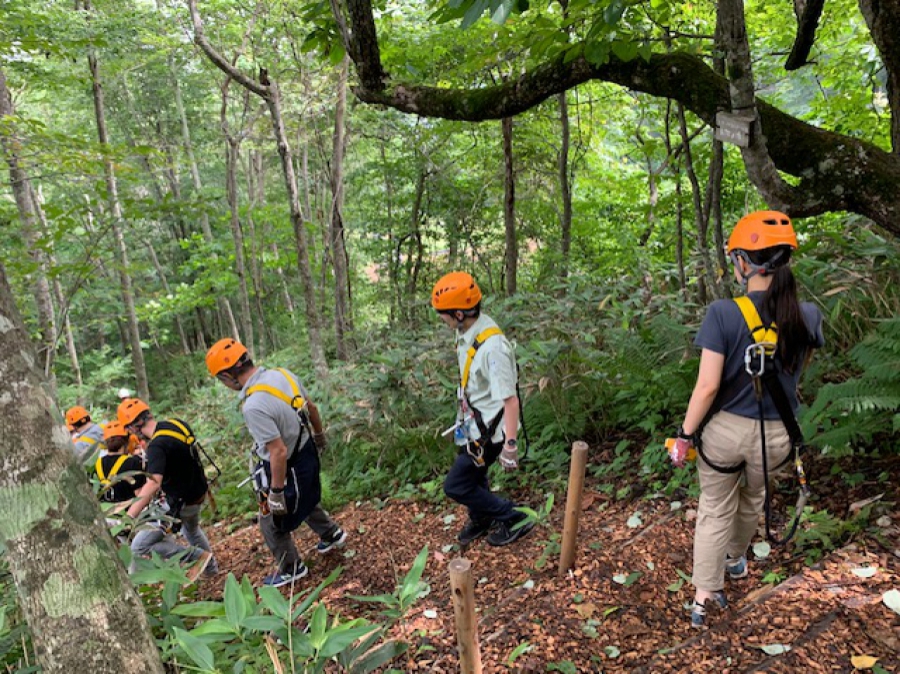 We recommend the zip line course for family-fun in the great outdoors!
Click HERE for more details.