2021.05.10
Make a Herbarium in Japan!
What is a Herbarium?
The original meaning of the word "herbarium" is a collection of dried plants preserved and displayed for scientific research. However, in Japan when most people think of a herbarium, they think of a display method that evolved to become cuter and sparkle with color. Japanese-style herbariums can be considered miniature gardens of flowers which are preserved in glass bottles. Dried flowers are packed into glass bottles then preserved with a special oil that keeps the flowers beautiful for a long time.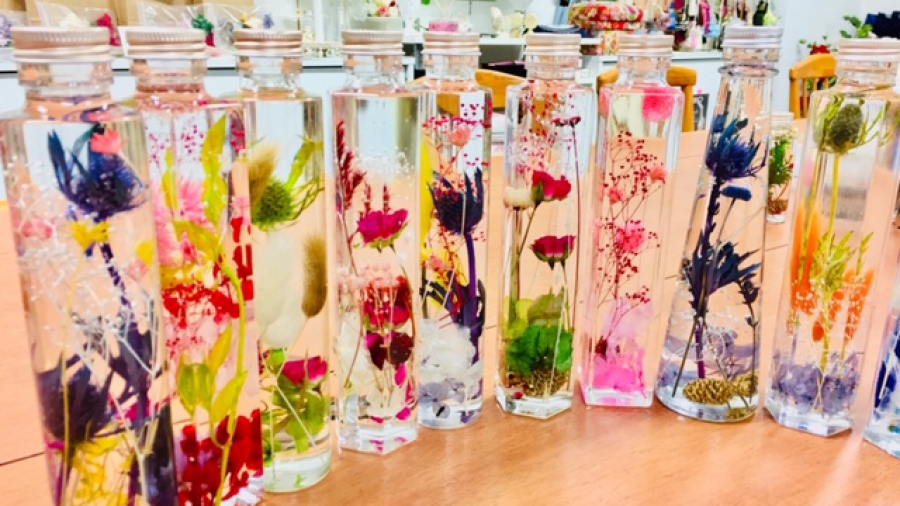 Why are Herbarium Popular?
Herbariums are popularly used as interior decorations, but also make a great souvenir for yourself, or a friend. Since you'll be the one making the herbarium, you can create your very own unique design. Simply use a stick to place and manipulate various flowers and decorative objects inside the special oil. It is a special feeling to know that your herbarium is the only one like it in the world! Don't forget, making a herbarium is a great way to leisurely enjoy spending time with the instructor, a local resident!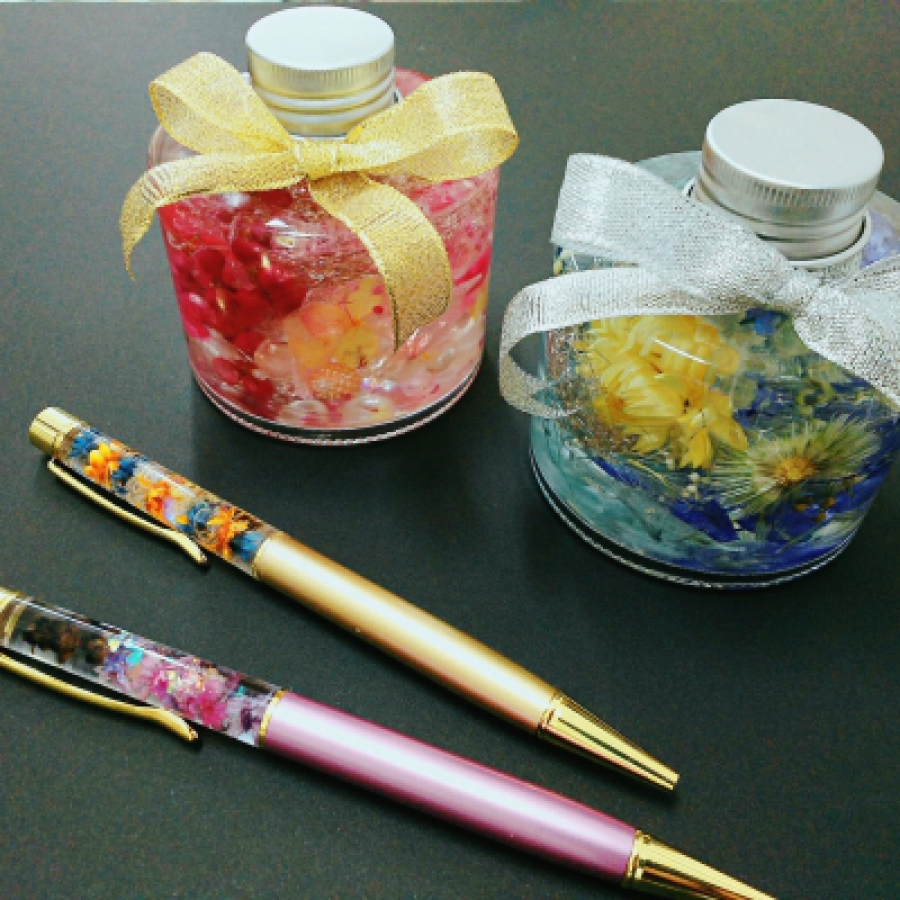 Where Can I Experience Making a Herbarium?
There are several operators offering herbarium experiences to visitors around Sendai.
Here a few options we recommend:
Visit French culture salon La belle vie
Visit this downtown Sendai French culture hub to make a typical Japanese-style herbarium. Choose between long, semi-long, or mini sizes. The salon also specializes in experiences where you can create objects using imported fabric, such as elegant tea boxes.
Hasunohane School
This arts and crafts studio in Sendai offers various arts and crafts experiences that are popular with all ages. At the studio workshop, just a 5-minute walk from Sendai Station, you can make flower jelly sweets, practice soap carving, and create paper decorations. Here you can make a pen herbarium with items representing Miyagi Prefecture! Use items like crushed oyster shells or Japanese paper used for Tanabata Festival decorations! There is also a branch store with a café in Matsushima!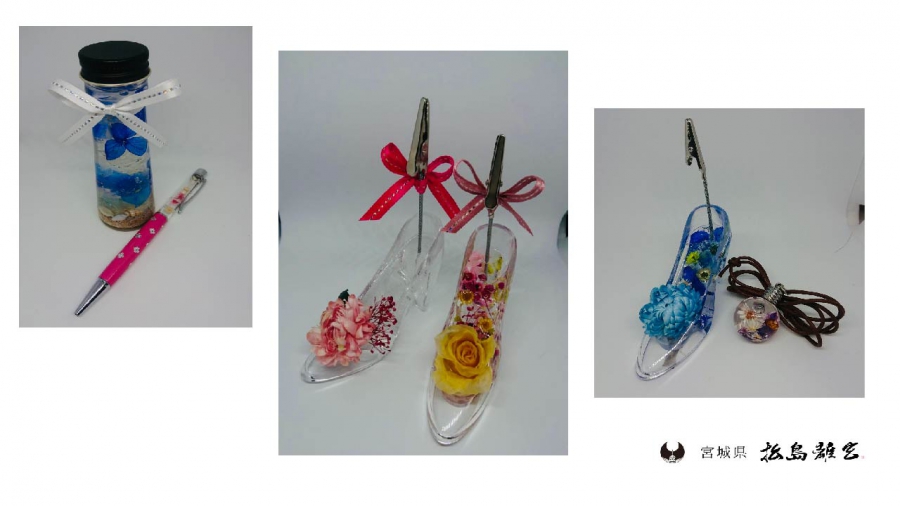 Matsushima Rikyu
When visiting Matsushima, long famous as one of the Top 3 Views of Japan, make sure to stop by the magnificent Matushima Rikyu . Matsushima Rikyu is a restoration of Japan's only wooden ten-sided triple tower originally constructed in 1913. Rikyu in Miyagi Prefecture is a place for "experiences and learning". Try making a pen, necklace, or mini high heel clip herbarium . Also, there are loads of traditional, creative, and modern hands-on activities to experience. Please view the operator homepage for more information and event schedule.
Discover the attraction of Japanese-style herbariums for yourself in Sendai!
See you soon,
Sendai Experience Program Team