2021.04.14
Sendai Shopping Arcades -Model Course-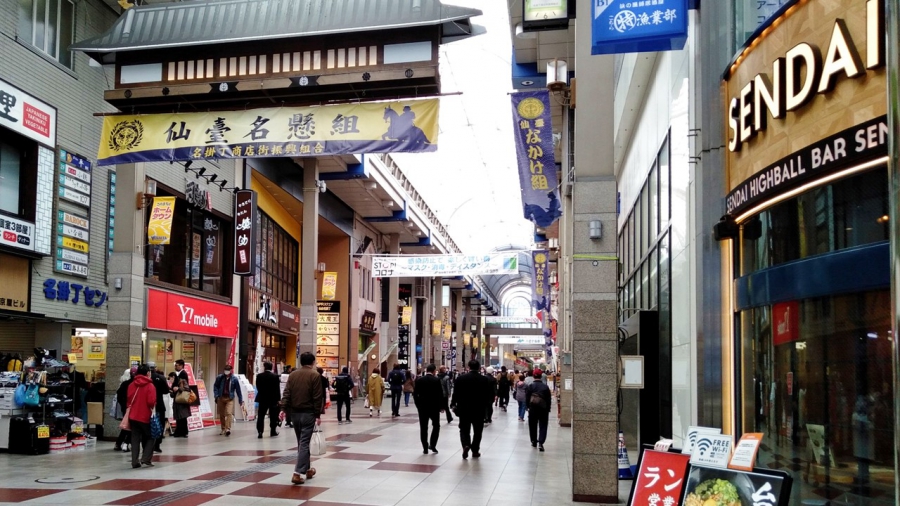 The best way to understand a city is to explore by foot. Sendai is ideal for walking thanks to its compact center and convenient shopping arcades which act as arteries to keep the city's heart beating. Sendai's shopping arcades are extensive, and inside you'll find traditional and modern shops, places to eat, entertainment options and even some experience programs! Whether you have a few minutes or a few hours, you'll definitely find something to enjoy. Here are some ideas for a tour of the Sendai shopping arcades.
START: Sendai Station & AER Observation Deck
The most popular meeting spot in Sendai is the "Stained Glass" on the second floor of Sendai Station, which features city founder Date Masamune, the Tanabata Festival and more. Snap a quick picture then exit outside to the pedestrian deck, turning right towards PARCO department store. Follow the pedestrian deck left around PARCO to the AER building. On the 31st floor is a free observation deck which allows you to see the entire downtown area and even the ocean from the opposite side on a clear day. From this vantage point you can see how the covered shopping arcades carve a path right through the city's urban center.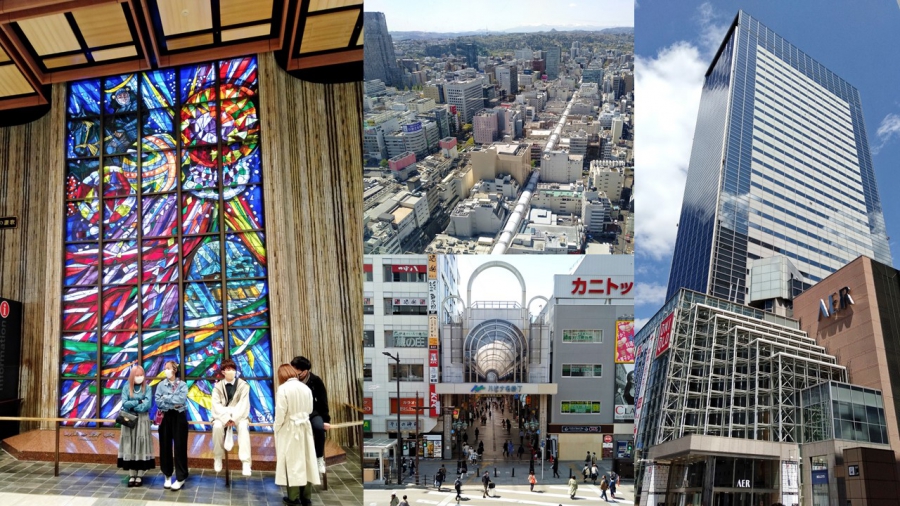 Exit the AER building at ground level and cross the street to find the main entrance to the shopping arcades. Although all the arcades are connected, they each have their own names and atmosphere.
Hapina Nakakecho:
This arcade includes many chain restaurants, cafes, and bars which are easy to enter for travelers and have English menus. Don Quijote is a super discount store open until after midnight and sells almost everything imaginable! For Japanese trinkets and the occasional experience like a tea ceremony lesson on the second floor event space, visit the over 110-year-old Taishoen.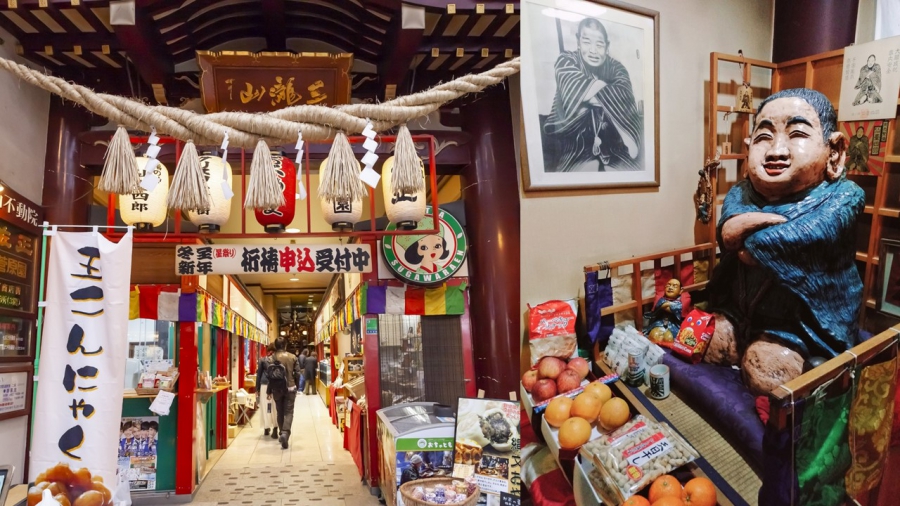 CLIS Road:
"Hapina Nakakecho" arcade blends into the next shopping arcade: "CLIS Road". The biggest surprise here is a temple right inside the shopping arcades! Visit Mitakisan Fudoin Temple to learn about Sendai Shiro, Sendai's "lucky god". Shiro is said to bring fortune to shopkeepers and restaurant owners, that's why you can often find his picture guarding the cash register of local businesses! Before crossing the street to the next arcade, you'll want to stop by Abe Kamaboko, a famous kamaboko fishcake seller. Try hand-grilling your own fishcake inside or, if in a hurry, you can buy a "hyotan-age", fried kamaboko balls on-a-stick at the outside window. Just one block away off a side street is French culture salon La belle vie, a hidden art studio where you sit down to make a beautiful herbarium, a popular interior decoration item made with dry flowers packed in glass bottles and preserved with a special oil.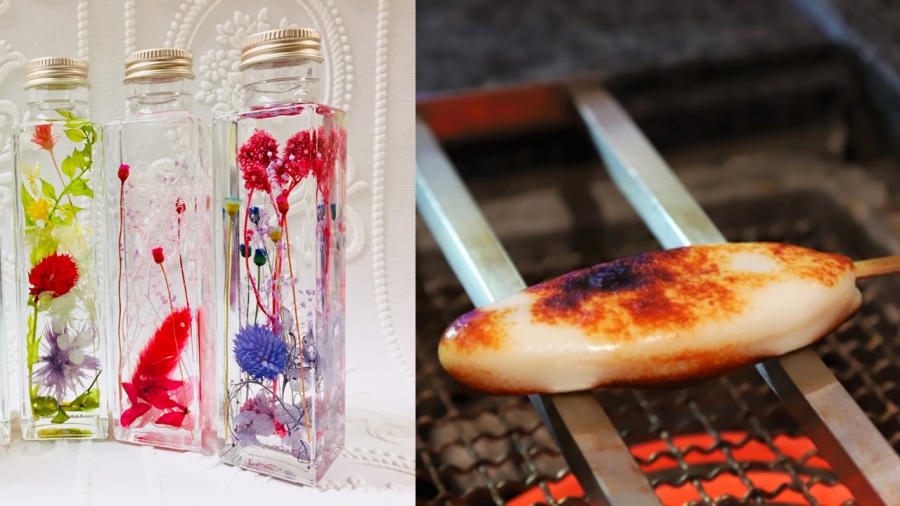 Marble Road Omachi:
If you want to take home a traditional Sendai souvenir, step inside the historic "Kokeshi no Shimanuki". This charming shop not only specializes in items like wooden kokeshi dolls and Sendai crafts, but has several experience programs for you to participate in as well. Create an LED candle out of Japanese paper, paint a local Ogatsu stone or use markers to decorate your own kokeshi doll!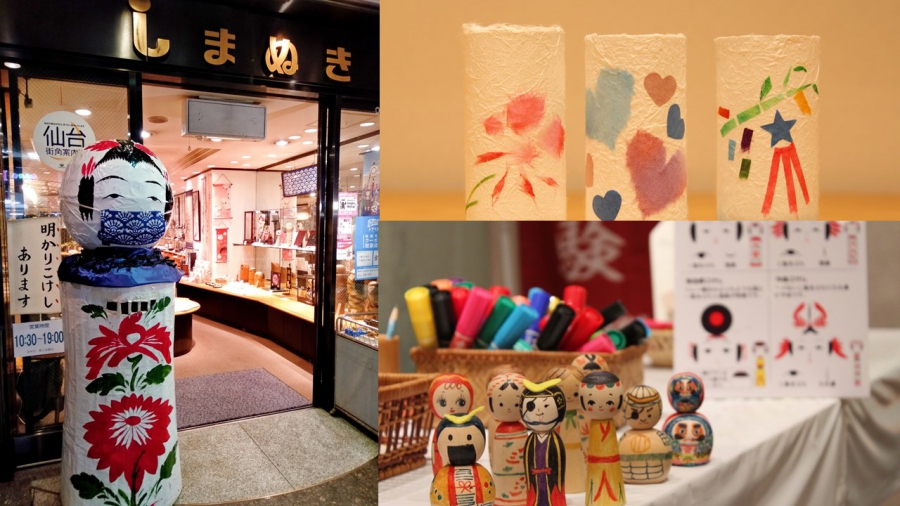 At the end of this arcade under the giant TV screen is a T-shaped intersection. Before deciding which way to go, hop inside Sendai's oldest department store: Fujisaki. Make a wish at the rooftop shrine or head to the basement sake corner to find sake brands representing all of Miyagi's brewing companies. Also, don't forget to visit the i-Sendai desk for tourism information about transportation options, restaurant recommendations, and secret spots only locals know about. The information desk regularly hosts its own experiences to introduce Japanese culture, as well as downtown walking and foodie tours.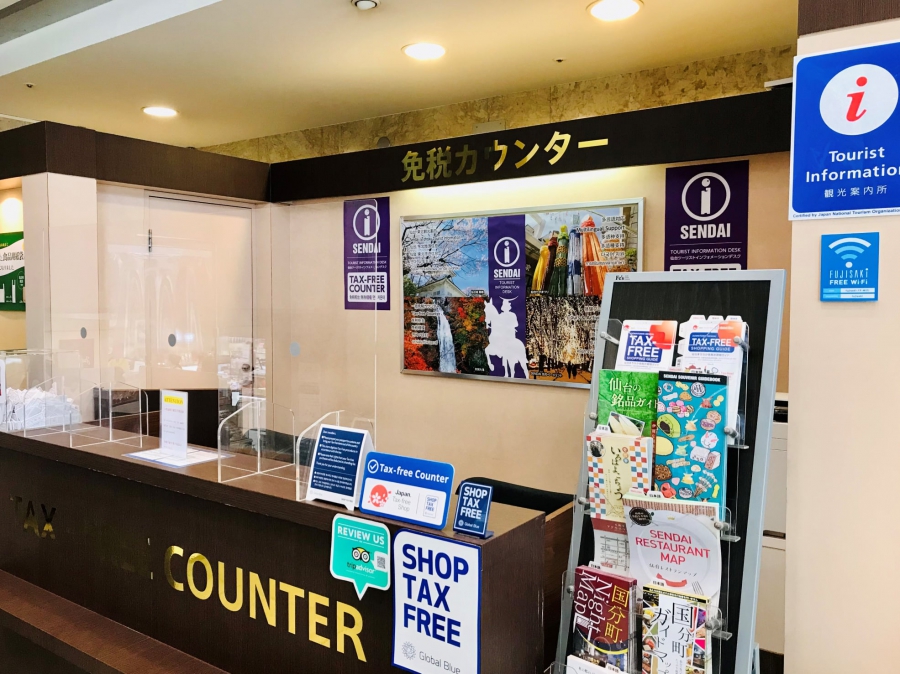 Sun Mall
If you took a left at the T-intersection then cross the street, you'll be at the Sun Mall shopping arcade. The main attraction here for tourists are the two retro alleyways Iroha Yokocho, built in 1946, and Bunka Yokocho, with a history stretching back to 1924! The tiny bars, cafes, and shops create an intimate setting where you can easily chat with owners or other customers. Connecting with locals makes travel even more satisfying. In the evening, there are even "bar-hopping" tours led by local guides!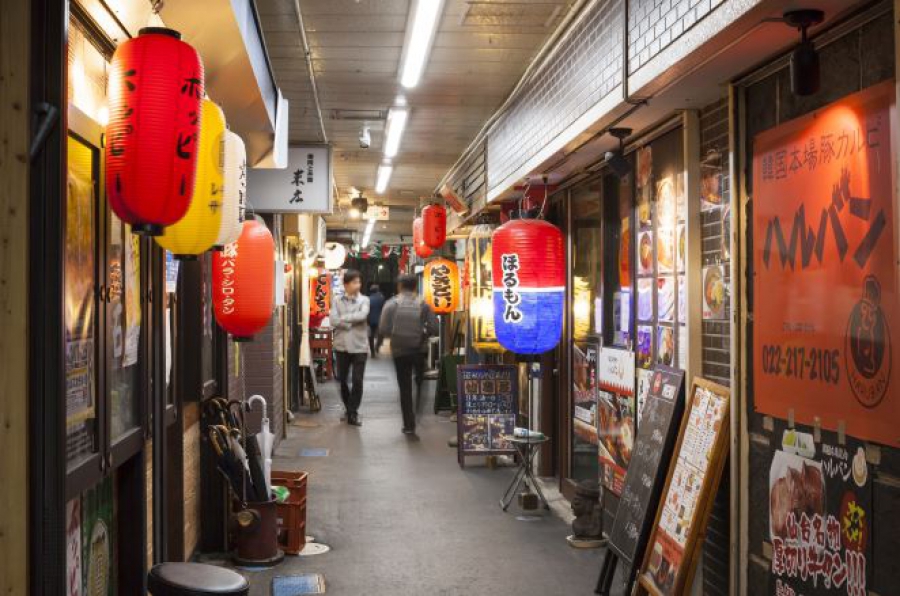 Vlandome
This smaller shopping arcade has entertainment options such as karaoke, a cat cafe, and a shop where artists draw cartoon charactures of you. Craft beer lovers looking for a souvenir should visit AMNT, located in the basement of FORUS department store. Here you'll find the largest selection of Japanese craft beer in the Tohoku region, including several brands from Miyagi.
Where to next?
On a sunny day, why not continue through the partially covered Ichibancho arcade to Jozenji-dori Avenue? The zelkova tree-lined street is symbolic of Sendai's nickname: "The City of Trees". Take a self-guided tour around Sendai Mediatheque, an architectural marvel designed by the famous architect Toyo Ito. Finally, at the west end of the street next to the steam locomotive memorial is an engineering heritage you can view through a glass window from above, a century-old brick sewer still used today!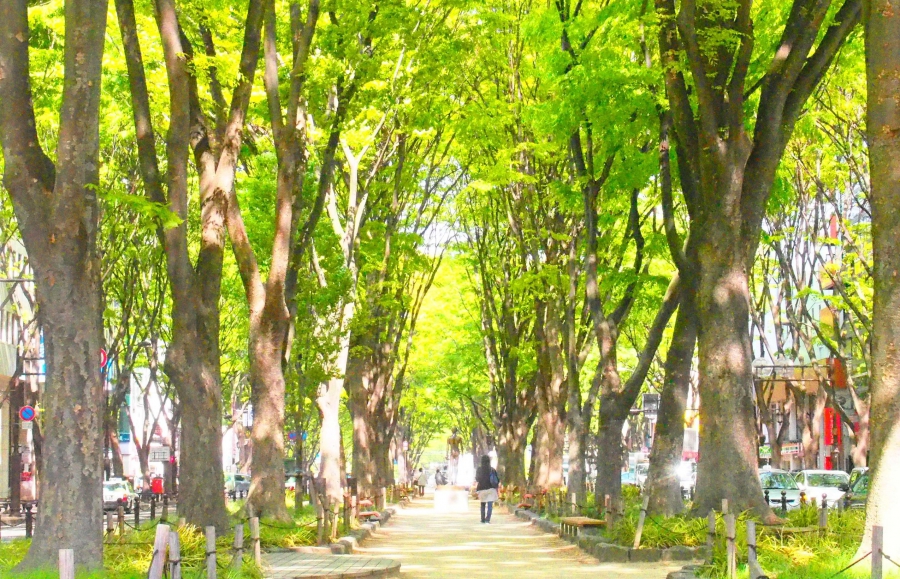 If it is already evening time, exit left from Ichibancho shopping arcade to Kokubuncho, the largest entertainment district in Tohoku. There are so many bars, restaurants and entertainment venues packed here that even locals can be overwhelmed.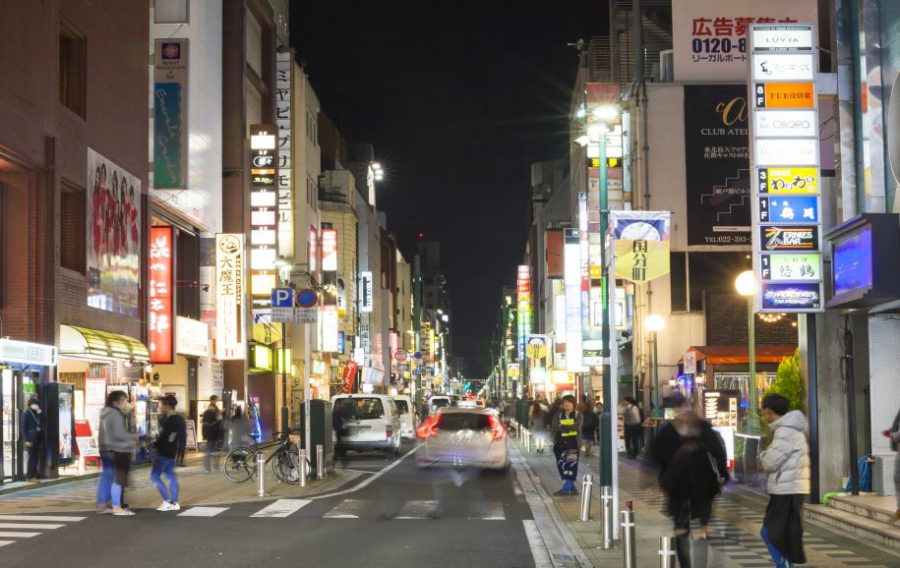 The shopping arcades of Sendai are easy to navigate and full of many treasures, especially when taking a detour to a side street. Don't think the arcades are just for locals to get their daily shopping done; there are many must-have souvenirs, must-eat menus, and must-visit locations just waiting to be discovered. The Sendai shopping arcades are not just a way to spend time but a tourist destination that will deliver many happy memories.
See you soon,
Sendai Experience Program Team