Recommended Reservation Available
The Sendai Otaku Tour: Anime, Manga & Subculture in "Tohoku's Akihabara!"
Discover the center of Tohoku's subculture concentrated around Sendai Station. In addition to stepping inside the world of anime, manga, and gaming, you'll learn about manga and anime featuring locations and characters from Sendai, including "Haikyu!", "JoJo's Bizarre Adventure" and "Wake Up, Girls!"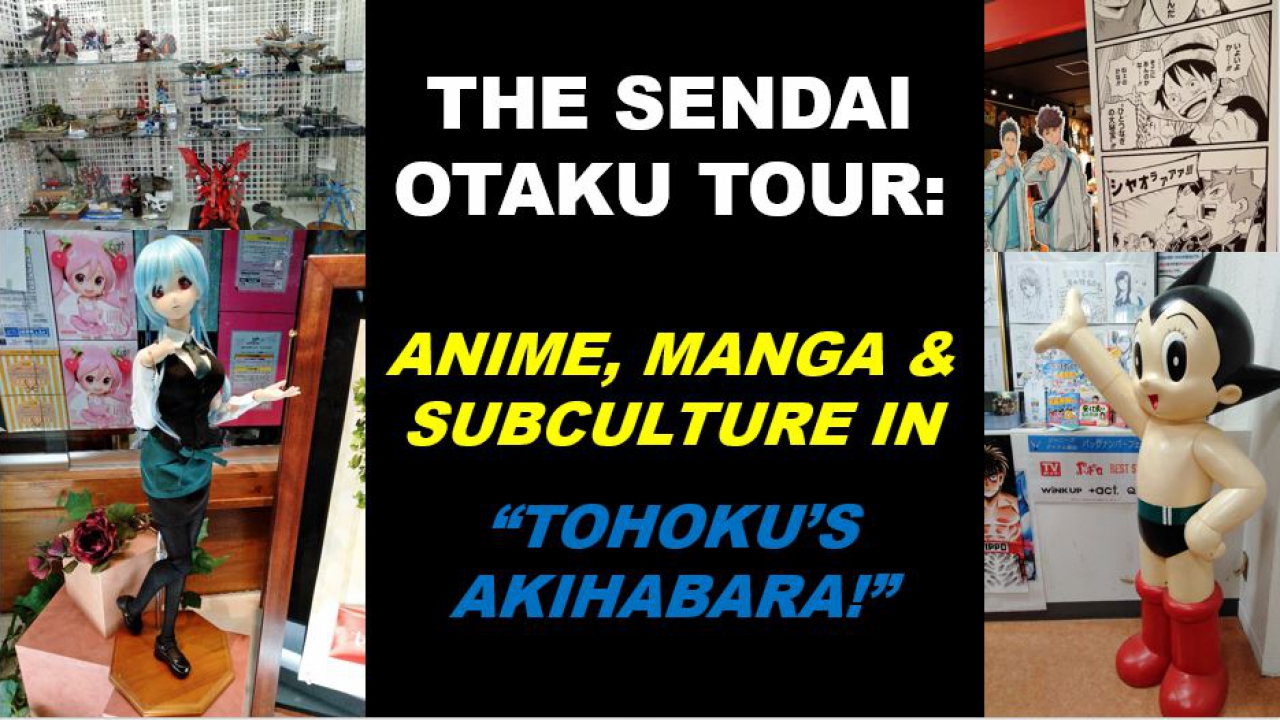 Operation Period
All year round.
Time Required
About 2~3 hours. (This can be adjusted to your request)
Number of Participants
1〜6people
Price
3,000 JPY– (tax included)
---
The tour begins at Sendai Station. We'll drop by the tourist information center where a panel of the anime "Wake Up, Girls!", an anime set in Sendai, is on display. Next we'll visit the Parco Department Store where there is an official Pokemon shop and "Jump" shop. "Jump" refers to "Shonen Jump," the brand behind favorite titles such as "One Piece," "Naruto," "Bleach," and "Dragon Ball."

Then we will make our way over to nearby EbeanS department store, well-known as a sacred sanctuary of subculture! After hearing the interesting history behind the half-century old building, we'll navigate the maze of floors featuring shops specializing in manga, anime, and figures. Here is a good place to learn more about Japan's "idol culture" and titles related to Sendai. Make sure to bring some 100 yen coins for the crazy capsule machines (toy vending machines) and Japanese-style game arcade!

Lastly, we pass by "Sendai's Kitchen," the Asaichi Morning Market. Hidden away on the second floor is a collection of subculture shops introduced to the nation as "the anime shop which smells like fish!" For enduring the smell, you'll be rewarded with views and shopping opportunities of more niche subculture and even a corner shop selling military apparel.

*After Tour Option*
For those interested in continuing their subculture tour, the guide is able to introduce and join you for food, drinks, and fun at "Quarter," an "anime song bar." Sing karaoke with other otaku fans! The only rule is that karaoke songs must be related to anime and video games! The bar opens at 5pm weekdays, 6pm weekends/holidays, so please adjust your tour time accordingly if interested. Bar expenses (drink/food etc.) are not included in the tour price. Expenses, including drinks/food for the tour guide will be paid by participants. (Open to those 20 or older only, the legal drinking age in Japan.)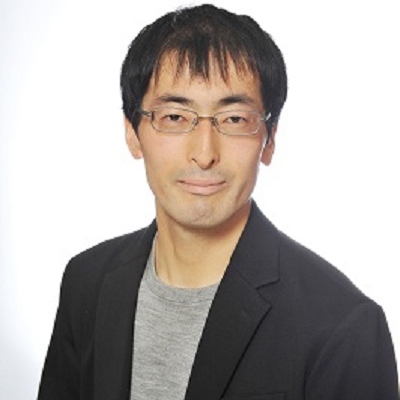 Whether you are a hard-core anime fan or a curious visitor looking for an introduction to the culture and habits of Japanese subculture, this tour is for you! You'll have time to shop during the tour if you would like, too. I can assist in communicating with shop staff and hunting down the perfect souvenir!
---
| | |
| --- | --- |
| Experience Program Name | The Sendai Otaku Tour: Anime, Manga & Subculture in "Tohoku's Akihabara!" |
| Activity Location | JR Sendai Station, Parco Dept. Store (Shonen Jump, Pokemon Center), EBeanS (anime, manga, game, figures), Sendai Asaichi Market 2F (anime shop, Sendai Ginza, anime song bar Quarter -optional-). |
| Operator Name | Guide-Interpreter Shunsuke Wakamatsu |
| Telephone Number | 090-3644-5869 |
| URL | http://shun-guide.biz/index.html |
| Time Required | About 2~3 hours. (This can be adjusted to your request) |
| Operation Period | All year round. |
| Start Time | 10:00~17:00 (However, may adjust to your needs). |
| | |
| --- | --- |
| Minimum number of participants | 1people |
| Maximum number of participants | 6people |
| Reservation Deadline | Until 0:00 of that day |
| Important notes regarding participation | The tour will be conducted even in rainy weather, but will be canceled in case of stormy weather or disaster. Please check with us the day before the event. |
Price

| | |
| --- | --- |
| Single person participation fee | 3,000 JPY (Tax included) |

What is included in the price
Guide fee.
What is not included in the price
Transportation costs to and from the meeting point. Food/drink expenses for guide if guide joins for anime song bar experience. Insurance for participants.
Method of Payment
Pay cash on the day.
About cancellations and changes
If you wish to cancel or change your reservation, please contact us immediately.
Requests for changes may not be available depending on the time and reservation situation.
Cancellation Policy
No cancellation fee is charged.
Meeting Spot
JR Sendai Station
2F in front of the "Stained Glass."
Meeting Time
Please come by the agreed upon start time.
Access
JR Sendai Station, 2F Stained Glass
Parking
Yes
There is no designated parking, so please use nearby paid parking.
Facility Information
Coin lockers are located inside Sendai Station (rental fee required).
Barrier-free Access
Yes
Besides the optional anime song karaoke bar, all locations are equipped with elevators.
About Guides and Tours
The tour is led by a local guide.
About multi-lingual support
Japanese/English

Similar experience programs
---