Recommended Reservation Available
Legacy of Date Masamune Tour via LOOPLE Sendai Sightseeing Bus
More than just city founder and feudal lord, Date Masamune was a skilled city builder with an eye (only one!) for culture and elegance. His legacy has thrived for more than four centuries, immortalized at Sendai's three most famous sightseeing spots: Zuihoden Mausoleum, the site of Sendai Castle, and Osaki Hachimangu Shrine.
Operation Period
All year round.
Number of Participants
1〜10people
Price

20,000 JPY– (tax included)
---
On this tour we'll visit three locations connected with Date Masamune using the convenient LOOPLE Sendai sightseeing bus. The bus departs from the Sendai Station bus pool, so I can meet you at the "Stained Glass" on the 2nd floor of JR Sendai Station or your hotel lobby (downtown only) to guide you there.

Date Masamune (1567-1636) was one of the most interesting characters in Japan's long history. He was feared across northern Japan as the "One-eyed Dragon" for his military strength and cunning. At the same time, Masamune was a man of culture who was fond of tea, calligraphy, and the latest fashion trends. This unique combination of power, authority, wealth, and sophistication meant that most projects connected to him were equally impressive in both scale and beauty.

Our first stop is Zuihoden Mausoleum, the final resting place of Date Masamune. The elaborate tomb is highly decorated with fine woodwork and amazing colors, a rare example of surviving Momoyama architecture in Japan. Stroll along the towering cedar trees and we'll find the tombs of Masamune's son and grandson as well.

Let's hop back on the LOOPLE Sendai bus and head to the top of Mt. Aoba where the former Sendai Castle (also called Aoba Castle) was located. A statue of Masamune on horseback overlooks the amazing panoramic view of the modern city. There are some remains such as stone walls and a reconstructed watchtower we'll pass by. For an additional charge, we have the option of doing a virtual reality experience or visiting the castle museum to see a video showing what the castle once looked like, as well as artifacts such as authentic suits of samurai armor.

After riding along the city's charming streets and passing by the picturesque Hirose River, we'll depart at our last location: Osaki Hachimangu Shrine. This breathtaking designated National Treasure luckily survived wartime bombing to share its glory with the modern age. The shrine continues to hold a special place in the hearts of every Sendai citizen while also being a well-known site to pray for victory.

After our exciting adventure, we'll board the sightseeing bus one final time as I accompany you back to JR Sendai Station or to the front of your hotel lobby.

For inquiries or bookings, please send a message to: msk_sendai*yahoo.co.jp (replace * with @).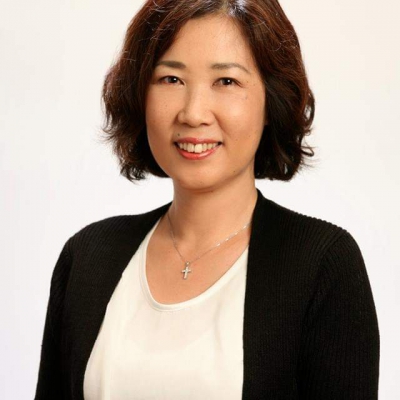 I was born and raised in Tohoku and I've lived in Sendai more than 30 years. I know about Sendai, Matsushima and other tourist spots in Tohoku such as Yamadera, Hiraizumi, and so on. I have experienced a variety of guiding including private tours, group tours and inspection tours of tsunami affected areas. I like talking with people. If you visit Tohoku, I'd love to take you to the most interesting and beautiful places.
---
| | |
| --- | --- |
| Experience Program Name | Legacy of Date Masamune Tour via LOOPLE Sendai Sightseeing Bus |
| Activity Location | Zuihoden Mausoleum, Sendai Castle, Osaki Hachimangu Shrine. |
| Operator Name | National Licensed Guide Masako Takahashi |
| Time Required | 4-5 hours. |
| Operation Period | All year round. |
| Start Time | 9:00 |
Minimum number of participants
1people
Maximum number of participants
10people
Reservation Deadline
7 days before by 17:00
About suspension of the activity
If you wish to cancel or change your reservation, please contact us immediately.
Requests for changes may not be available depending on the time and reservation situation.
Important notes regarding participation
・There are uneven stone steps at each location which could cause trouble for those with difficulty walking.
・Large groups may have trouble using the LOOPLE during peak times (holidays/weekend afternoons), so we may have to wait for another bus with less people.
Price

| | |
| --- | --- |
| Total fee for 1-10 participants. | 20,000 JPY (Tax included) |

What is included in the price
Guide fee, guide's admission for attractions, guide's transportation.
What is not included in the price
Transportation costs for Loople Sendai for customers, food/drinks, admission for attractions for customers, insurance for participants.
Remarks regarding price
The Loople Sendai ticket stub offers discounts at some facilities or shops around Sendai. You should keep it all day just in case.
Method of Payment
Please pay in cash on the day.
About cancellations and changes
The tour will be conducted even in rainy weather, but will be canceled in case of stormy weather or disaster. Please check with us the day before the event.
Cancellation Policy
No cancellation fee is charged.
Meeting Spot
JR Sendai Station or hotel lobby (downtown only)
2F in front of the "Stained Glass."
Meeting Time
Please come by the start of the tour.
Access
JR Sendai Station, 2F Stained Glass.
Parking
Yes
There is no designated parking, so please use nearby paid parking.
Facility Information
LOOPLE is equipped with free Wi-Fi, restrooms at each location.
| | |
| --- | --- |
| Barrier-free Access | No |
| About Guides and Tours | The tour is led by a local guide. |
| About multi-lingual support | Japanese/English |
Similar experience programs
---